---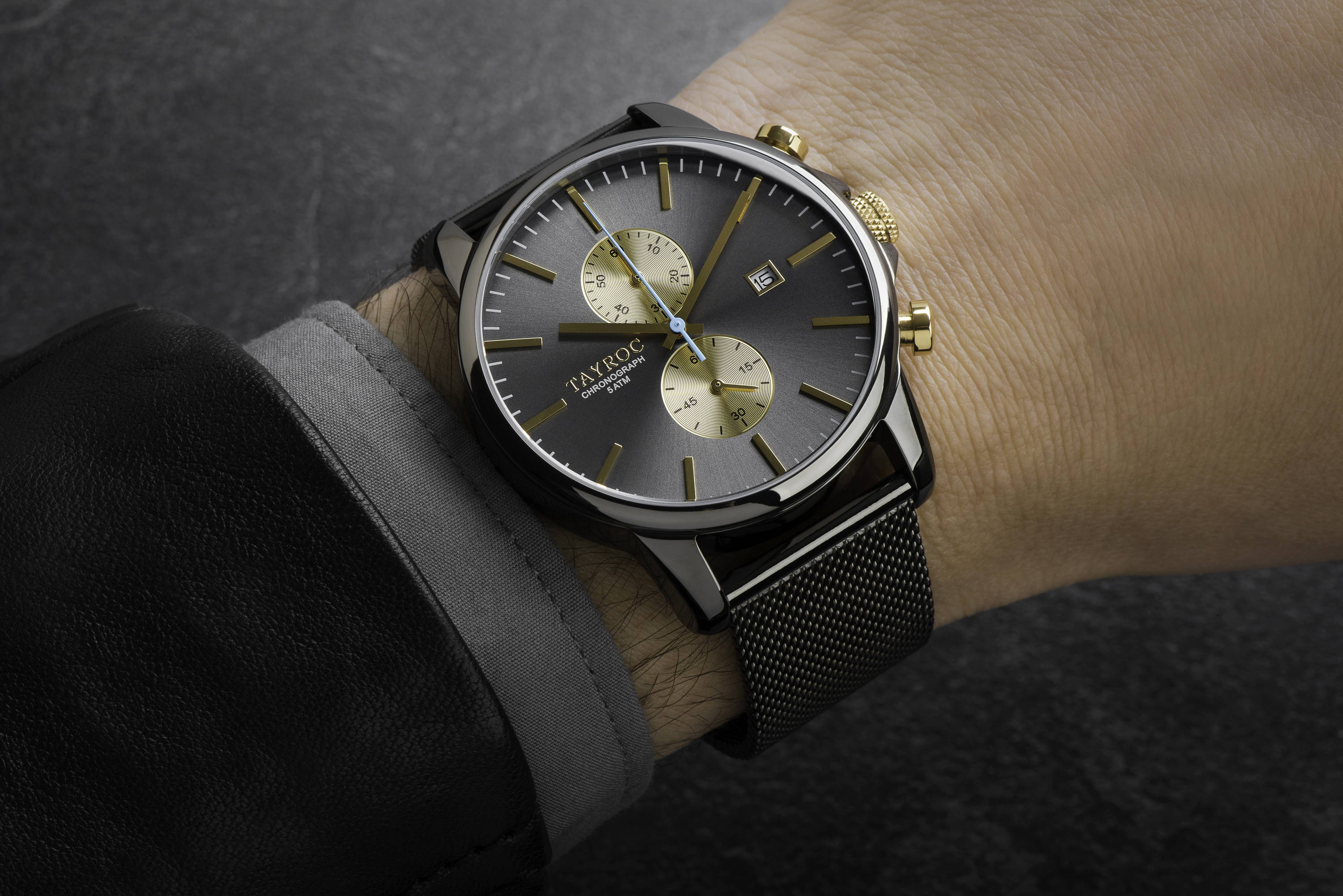 TXM095
TXM095 is an icon of the Tayroc name, featuring a gun metal case and sunray dial against our signature statement single blue hand. Its face embedded with the chronograph features and date window brought to life in gold, combines simplicity and engineering excellence into one timepiece. This is a model you do not want to miss out on!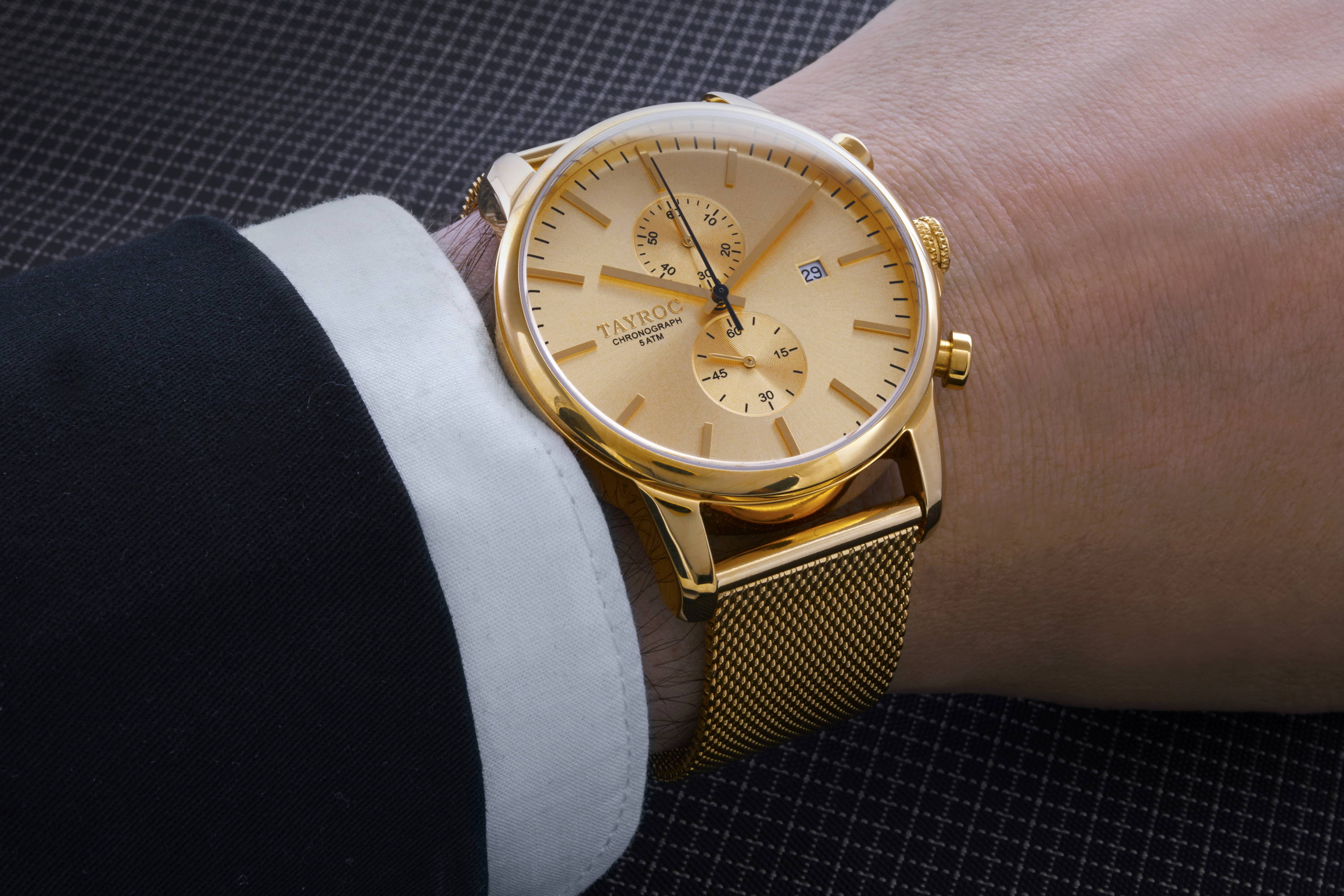 TXM053
Our TXM053 isn't only easy on the eye, it attracts the eye. The hand polished gold stainless steel case and mesh strap sets this watch apart in the crowd. The gold sunray dial, inset with its chronograph features and a bold black second hand is a true companion for any outfit.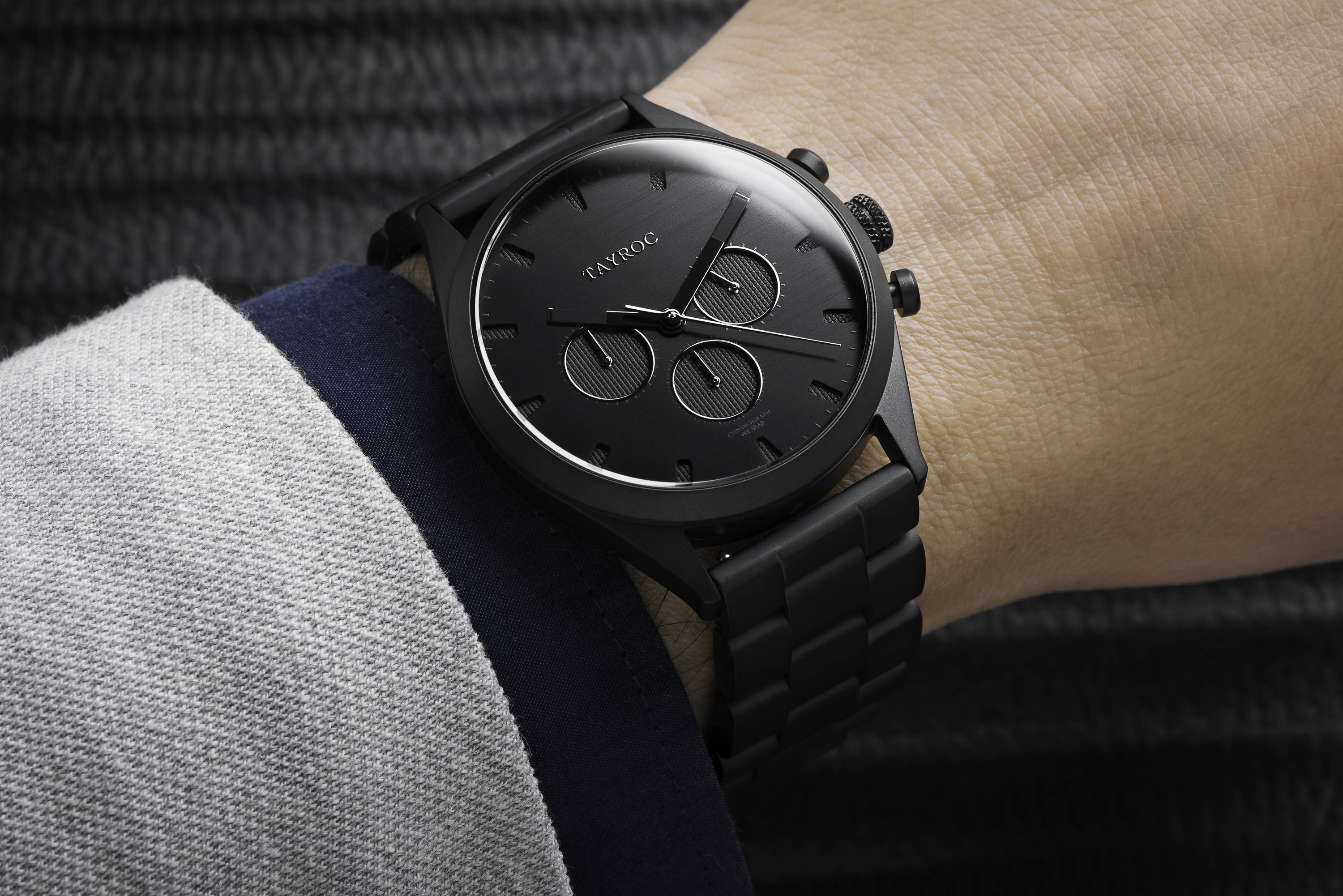 CANYON
Our Canyon houses an all matte black stainless steel case and band. The 3 dial chronograph feature, sunken waffle pattern hour markers and sharp edges make it the perfect gift for any watch enthusiast.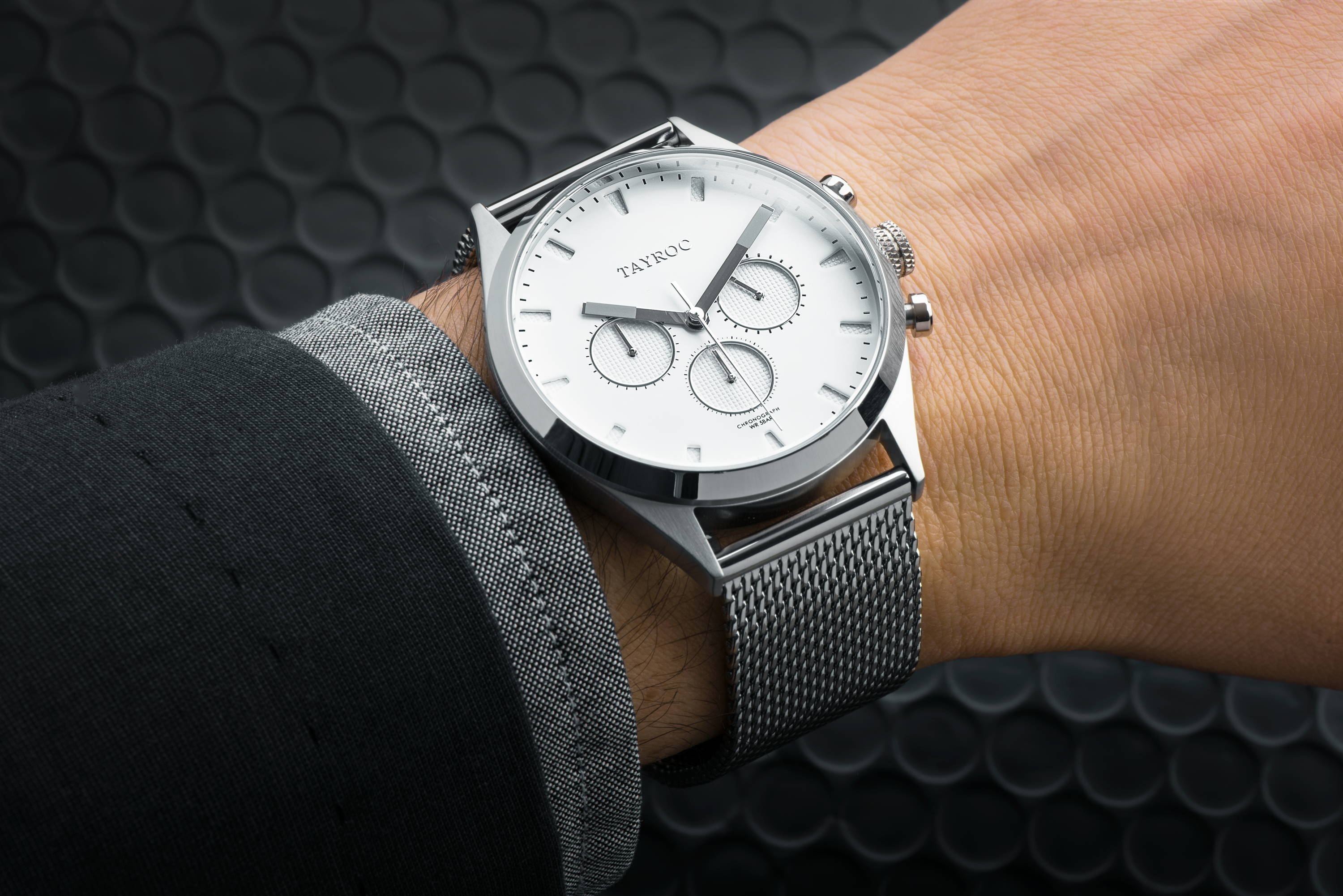 GLACIER
Our Glacier showcases the achievement of creativity, design and engineering rolled into one desirable timepiece. This model boasts a polished silver stainless steel case, white dial featuring a chronograph movement and a stainless steel woven meshband strap which puts this watch into a leauge of it's own.
TXM087
Our TXM087 is a clash of elegance forged between two tenacious colours. The black 42mm polished casing is contrasted via its gold crown and detailing, the polished gold hands and logo are an epic match to the matte black dial. This timepiece can be sported as a dress watch or with a casual outfit. Complemented by our black stainless steel strap.
THE COUNTDOWN TO CHRISTMAS HAS BEGUN!
TESTIMONIALS
AS FEATURED ON TRUSTPILOT.COM
"Fast delivery, easy and simple packaging ,and watch works perfectly and I absolutely love it. Would definitely buy from Tayroc again."
"I have two watches from Tayroc, both arrived in a few days. I have been wearing one to work for two years now and the only issue was the leather strap giving out. Still running perfectly, no sign of wear or scratching. Great watches at affordable prices, especially if you catch one on offer. Picked up my latest one last week at half price."
"Great watch and very helpful customer services, I will be shopping on the site again in the future."
---
NOTEWORTHY PICKS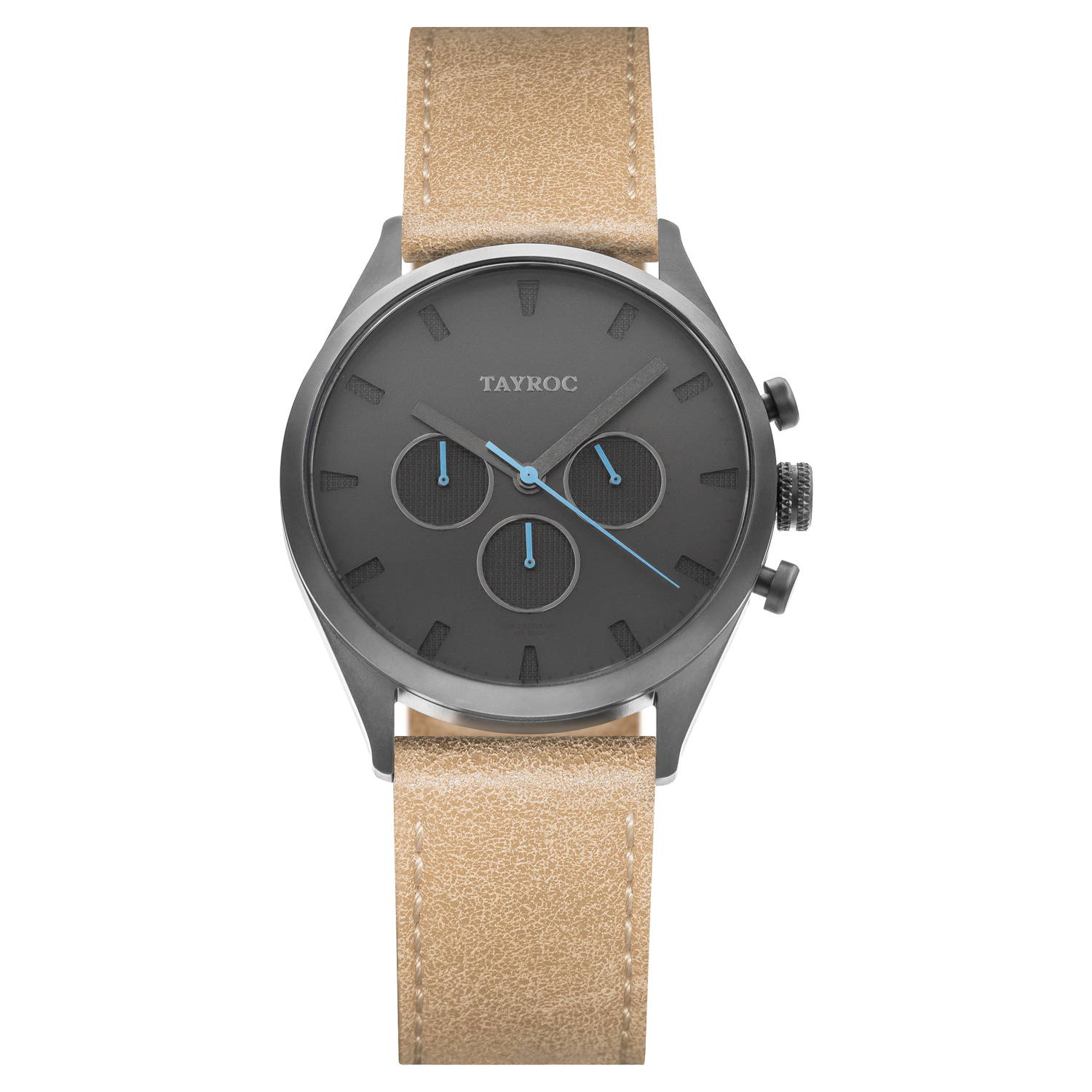 FUJI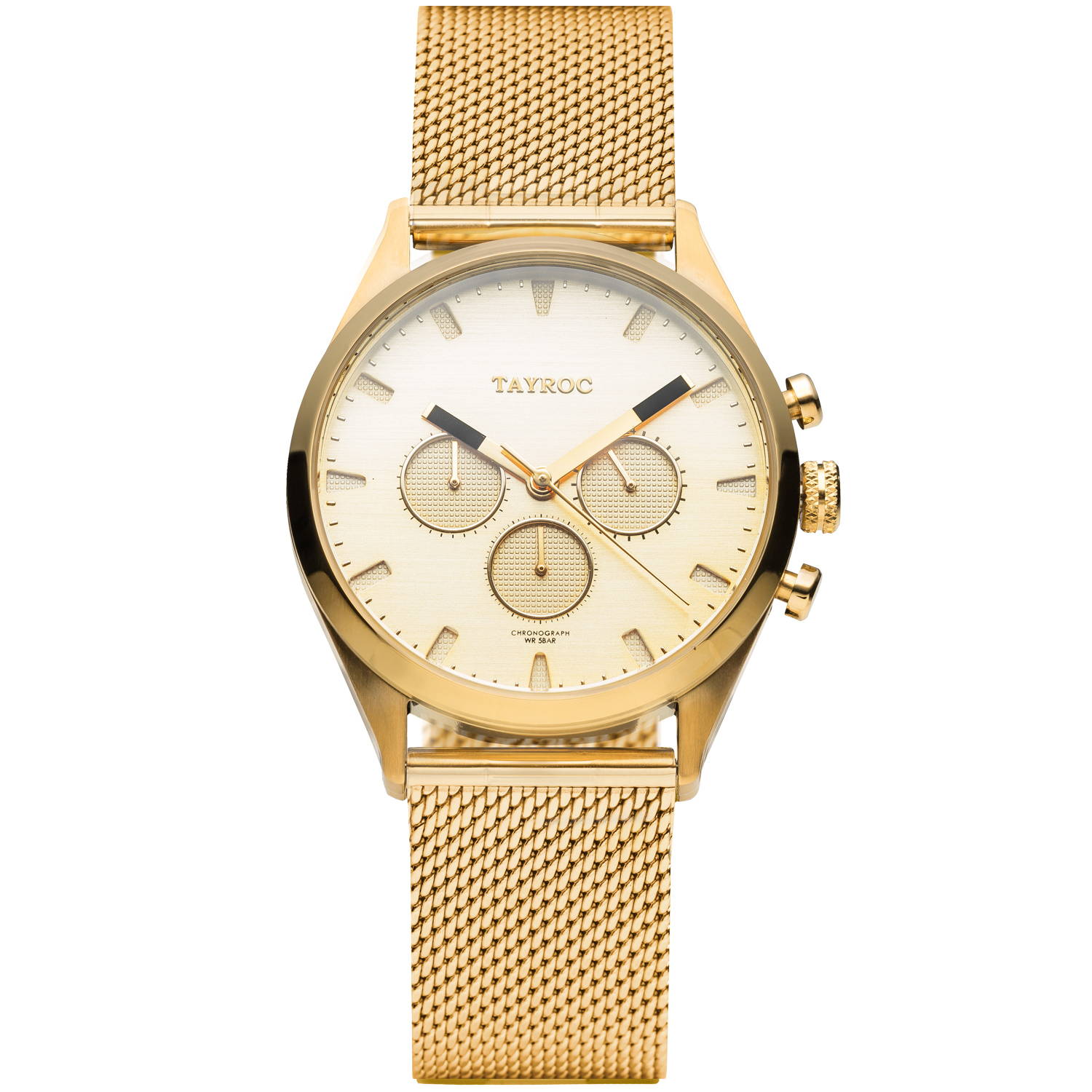 LOTUS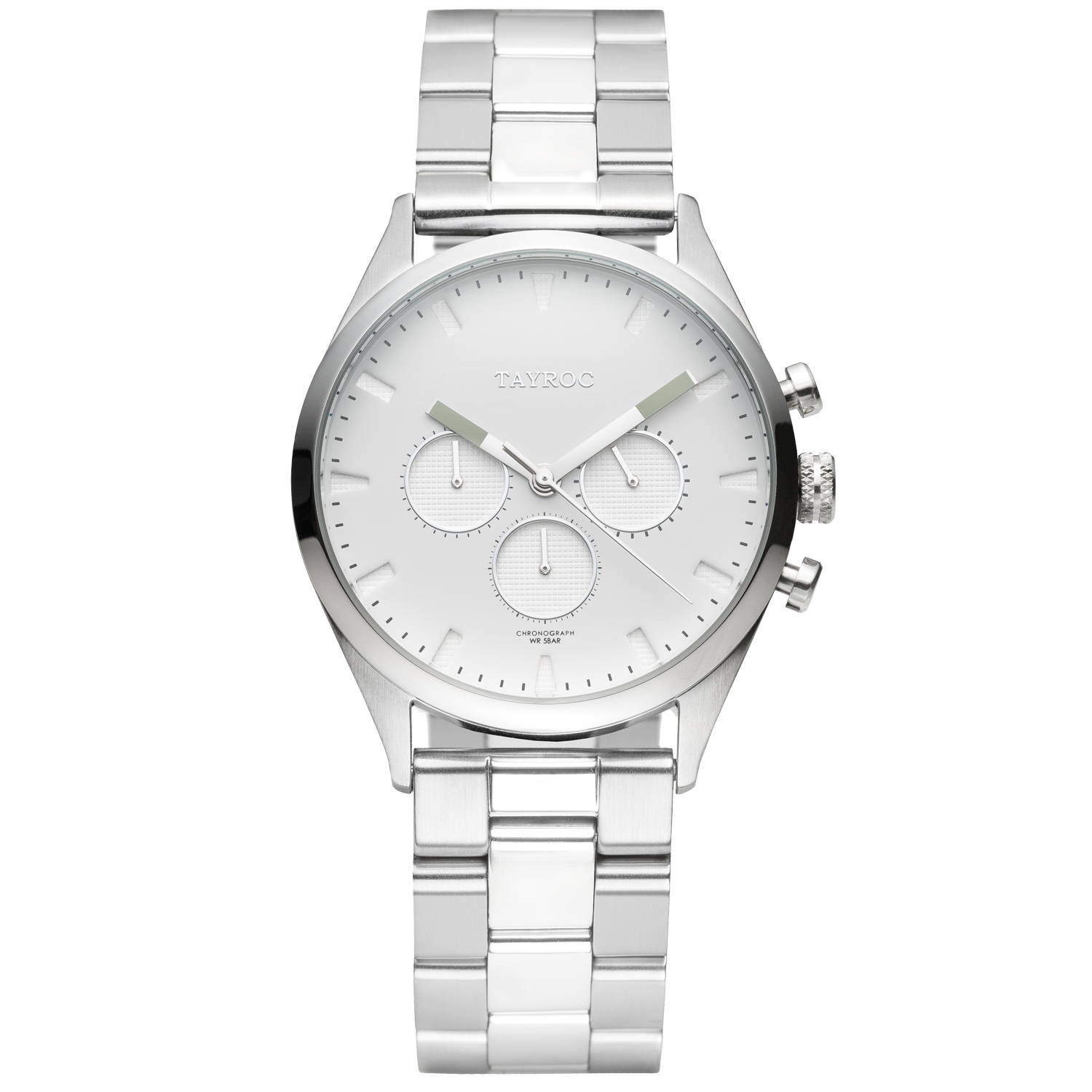 SHARD